An ancestral way of farming that coexists with the vines
THE OLIVE GROVE
On a plot of 18 hectares located in the upper area of the estate, close to 800 metres above sea level, is our olive grove, where the Cornicabra variety grows, undisputed star of our 'Mirall de la Terra' oil. The soils there are open and stony and the planting frame is 5×6 m and rectangular in shape..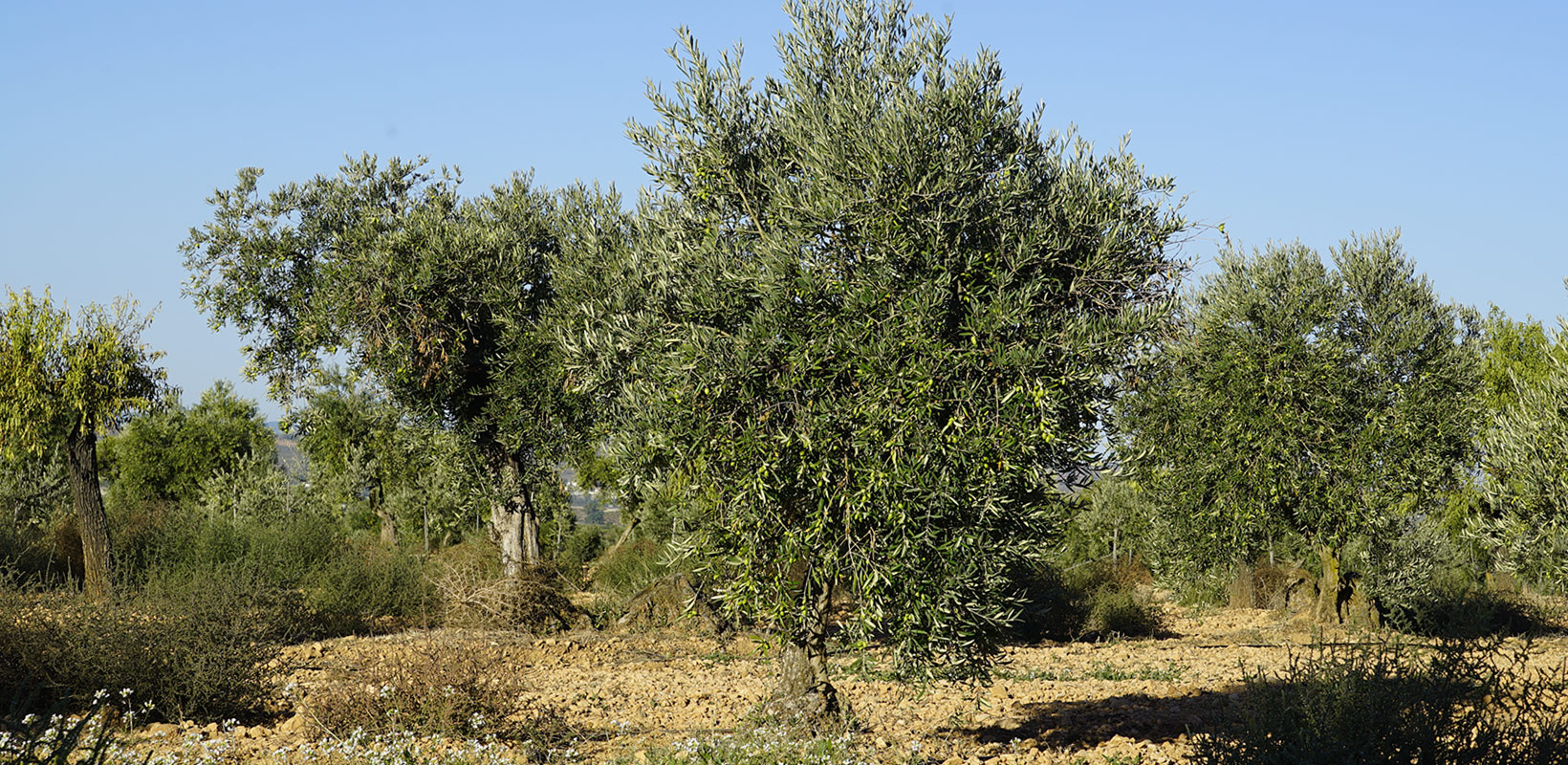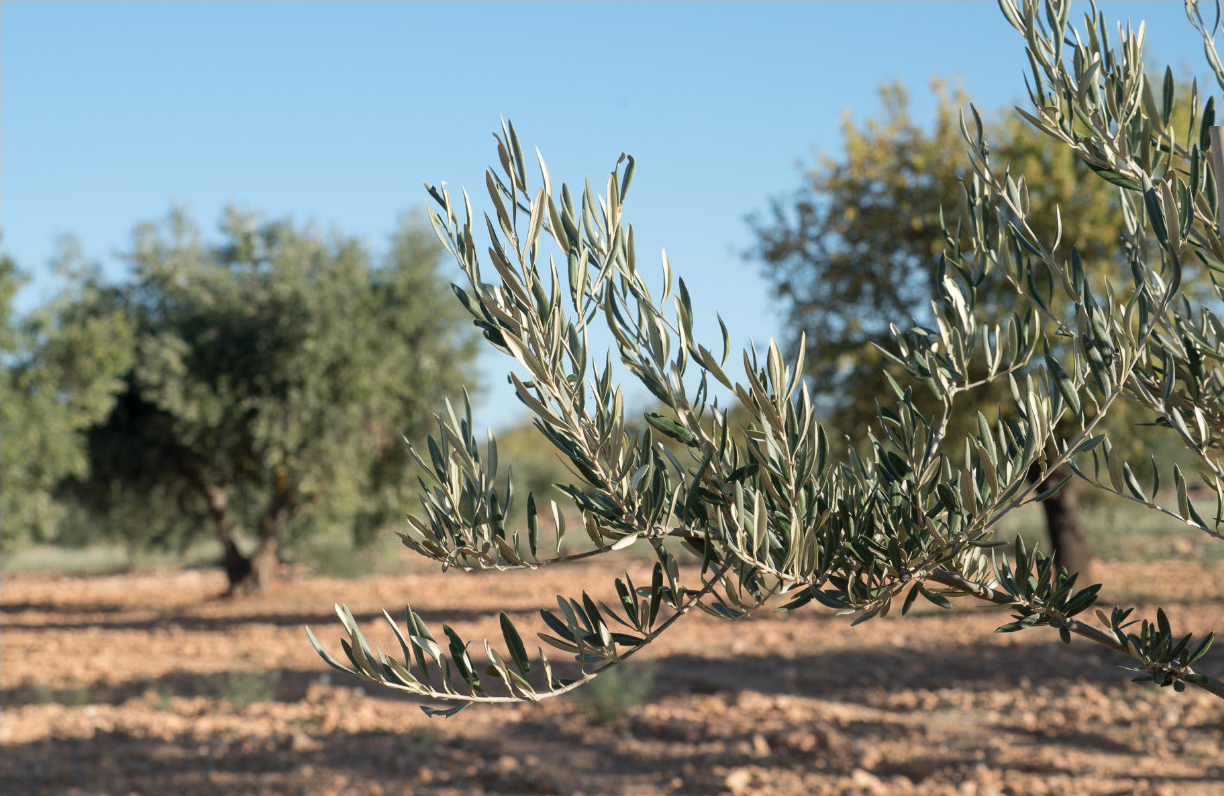 CORNICABRA
This variety of olives is named for its peculiar curved and pointed shape reminiscent of a horn. It is the second most widespread variety in Spain and one of the most precious for its aromatic and depth of taste. Its excellent adaptation to poor soils and cold areas has undoubtedly been the value that has allowed it to develop its full potential in the singular qualities of Finca Chozas Carrascal and the reason for farmers in the area choosing it when it was planted in the last century.
Mirall de la Terra,
Our olive oil.
MIRALL DE LA TERRA
Although the visual appearance is not in itself defining, this oil dazzles with its intense and bright green colour. Aromatic in nature, it shows hints of tomato, mountain herbs and artichokes, accompanied by a background of nuts, it is elegant and suggestive. On the palate it has an excellent balance between its slight sweetness at the beginning and its subsequent bitter and slightly spicy background in the finish.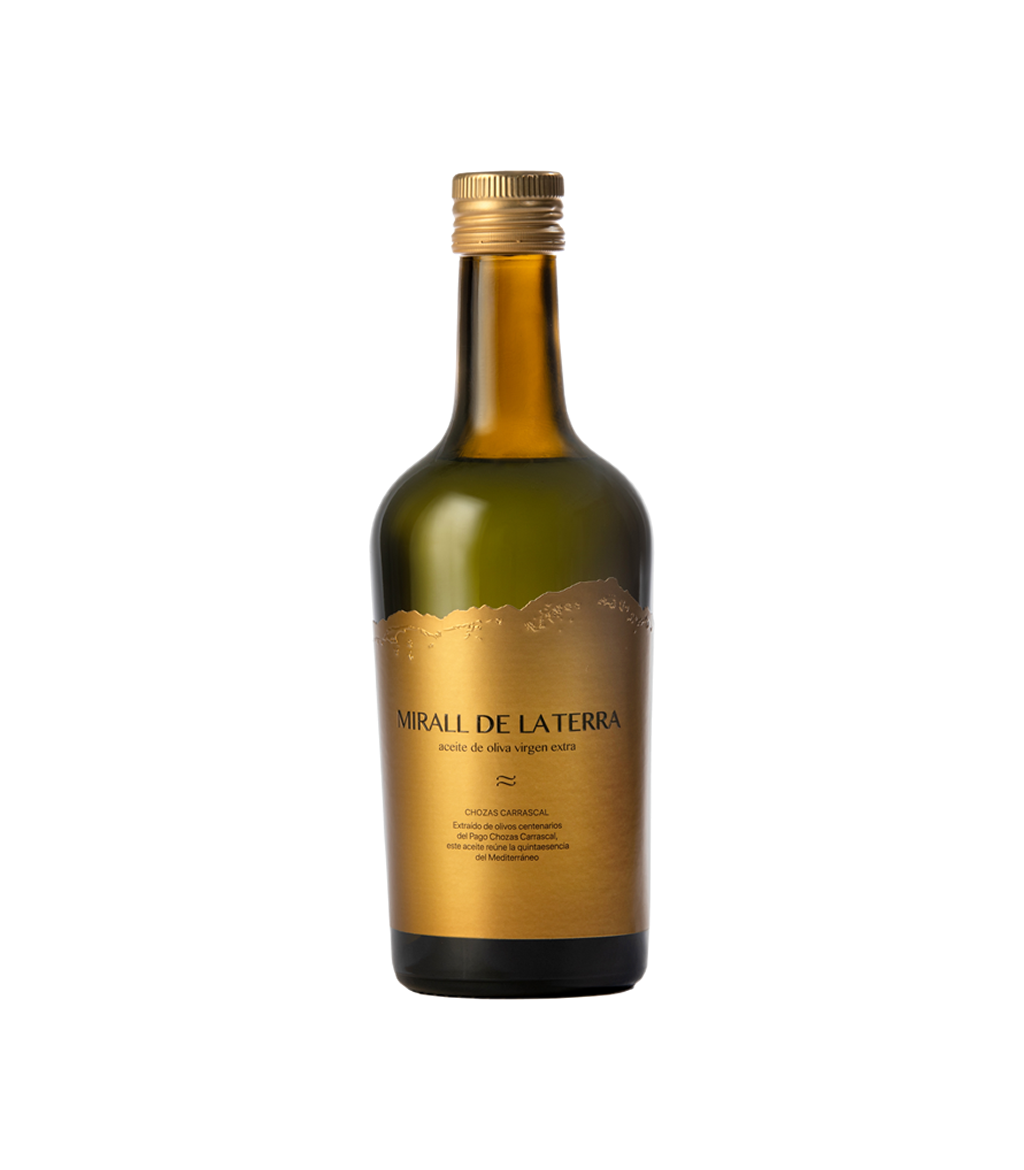 CONTACT
Fill out the form and we will contact you.